Every workout champ looks for an effective pre-workout supplement for strength training and invincible athletic performance. Caffeine, beta-alanine, and betaine are some of the most common and essential pre-workout ingredients you might have used already. But if you want something extra powerful and capable of pushing your endurance limits, try a DMHA pre-workout.
DMHA pre-workout is a "dietary supplement" that promises energetic and focused workouts. We have compiled a list of the strongest pre-workouts with DMHA and reviewed them to help you choose the right product. Also, acknowledge the pros, cons, dosage, and necessary things you should know about DMHA to make a well-informed decision.
What Is A DMHA Pre-Workout?
Many supplements contain DMHA (2-amino-5-methyl heptane) as a primary ingredient. In a pre-workout formula, this ingredient plays the role of a central nervous system stimulant. It has various names, including 2-amino-6-methyl heptane, dimethyl hexylamine, octodrine, vaporpac, etc.
Juglan's Regia tree is the main natural source of DMHA. However, it can also be obtained synthetically. Until some decades ago, DMHA was limited as a decongestant. Gradually, further research was conducted to cultivate more information about DMHA, its multiple chemical forms, and its role as a dietary supplement. (1)
Undoubtedly, this chemical is a potent element of sports nutrition and also makes an excellent choice for bodybuilders, weight lifters, and workout freaks. By increasing your energy and focus, a DMHA-based supplement allows you to extend the rep ranges smoothly.
How Does A DMHA Pre-Workout Work?
DMHA supplements give you a sharp focus and boost your energy level so you can deliver better in the gym. Like other stimulants, this pre-workout also has a unique course of action. Its job includes interacting with two main hormones of your body to provide the desired results. Let's take a deeper look at the functions of a DMHA supplement.
Elevates Dopamine Levels
Your brain produces dopamine neurotransmitters in a particular range. This hormone tends to motivate you and control your urge to do something. (2)
When you consume DMHA, this chemical causes dopamine to go beyond the typical values. As this hormone increases, you feel more determined to do a task, perform strength training, or get a reward. You are less likely to lose focus or give up on challenging exercises. Additionally, the DMHA keeps you alert and energetic till the last rep, making your workouts more fruitful.
Boost Noradrenaline Production
Noradrenaline is a neurotransmitter produced in your body. This neurohormone controls the vigilance you need to perform an action. If these neurohormones are low, you will feel exhausted and unable to concentrate on something. (3) (4)
So, DMHA stimulates noradrenaline production to increase your willpower and interest in a task. These supplements help you do resistance exercises with enhanced focus and strength. Higher noradrenaline levels also provide a sense of satisfaction, which is essential to keep you motivated for the next training session and aggressive workouts.
Pros Of DMHA Pre-Workout
DMHA pre-workouts are very popular for the benefits they provide. The chemical DMHA acts as a powerful stimulant and allows you to work out as you wish. Let's find out in detail what advantages you can expect from a DMHA supplement.
Increased Energy
DMHA boosts the production of noradrenaline chemicals, which increases your capacity to work harder. DMHA prepares your body for a heavy and more prolonged workout by boosting energy and strength. Thus, you are urged to complete extra reps with an enhanced endurance capacity. Also, you leave the gym without crashing due to increased energy.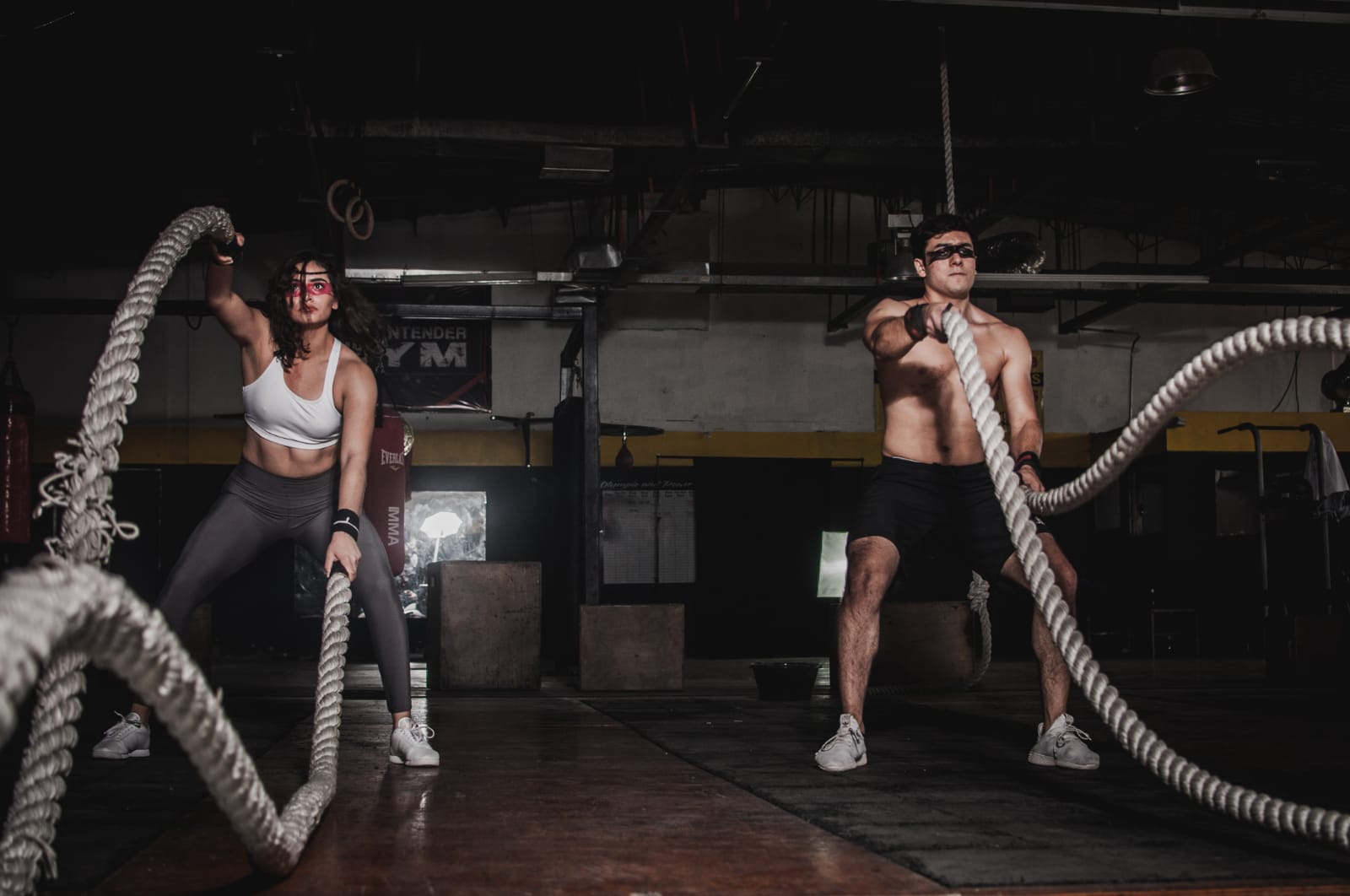 Better Mental State
DMHA also provides impressive results in improving and maintaining cognitive functions. It has a vital influence on your mood and behavior. Upon ingesting a pre-workout, DMHA instantly targets your mood-controlling hormones and drives them towards higher values.
Consequently, you feel refreshed, happy, satisfied, and alert. All these behaviors help you put more effort and concentration into your workouts.
These pre-workouts contribute to the amplified perception of motivation and satisfaction. Moreover, you also feel improvement in your well-being.
Helps Fat Loss
These supplements are considered the best fat burners as well. However, it does not incorporate calorie-burning properties. Rather, it works by causing a sudden rise in your energy levels.
As the body produces additional energy and cognitive hormones, you feel stronger and motivated to perform fat-burning exercises. The strength you gain after consumption helps you switch to powerful workouts faster. (5)
DMHA pre-workout also acts as a fat burner in one more aspect. It reduces the perceived hunger and makes it less difficult to stay hungry. This strategy is all you need to follow strict diet plans and ensure faster weight loss. Hence, if you are on the way to weight loss, DMHA-rich pre-workouts will make your journey easier.
Safe Dosage of DMHA Pre-Workout
Pre-workouts containing DMHA are safe to use, provided you have no medical issues or consume them appropriately. The recommended dosage for DMHA ranges from 50mg to 250mg, depending on the metabolism rate of the consumer.
If you are unsure how your body will react to this supplement, you can take 50mg of the product initially. You can increase the dose gradually to find out your tolerance level to this chemical.
We also recommend you to stick to the dosage amount suggested by the manufacturer of the supplement you choose. Moreover, you can seek advice from a wellness professional or sports nutritionist.
Best DMHA Pre-Workout Supplements
If you are searching for a DMHA pre-workout supplement, we can help you land the best deal. Below you can find some versatile supplements containing many other potent ingredients. Each supplement has numerous benefits to offer. So, go ahead, check the list, and make a sensible purchase.
1. Wrecked Extreme Pre-Workout
This pre-workout stands tall in the list of the strongest pre-workout supplements. It is backed by a composition of various high-stim and energizing ingredients. It features L-Citrulline malate, beta-alanine, caffeine anhydrous, caffeine malate, caffeine citrate, and DMHA.
The super-powerful combination of caffeine and DMHA gives your energy and stamina a sudden and long-lasting boost. Apart from that, it also takes your concentration to a whole new level, so you work out with more determination, endurance, and wakefulness.
The ingredients also make sure to tone up your muscles, making them appear bulging and solid. Hence, this product does all that you expect from an effective pre-workout.
Pros
Composed of various ingredients.
Highly effective for stamina, focus, and pumps.
No proprietary blends.
Cons
Caffeine can be too high for stimulant-sensitive individuals.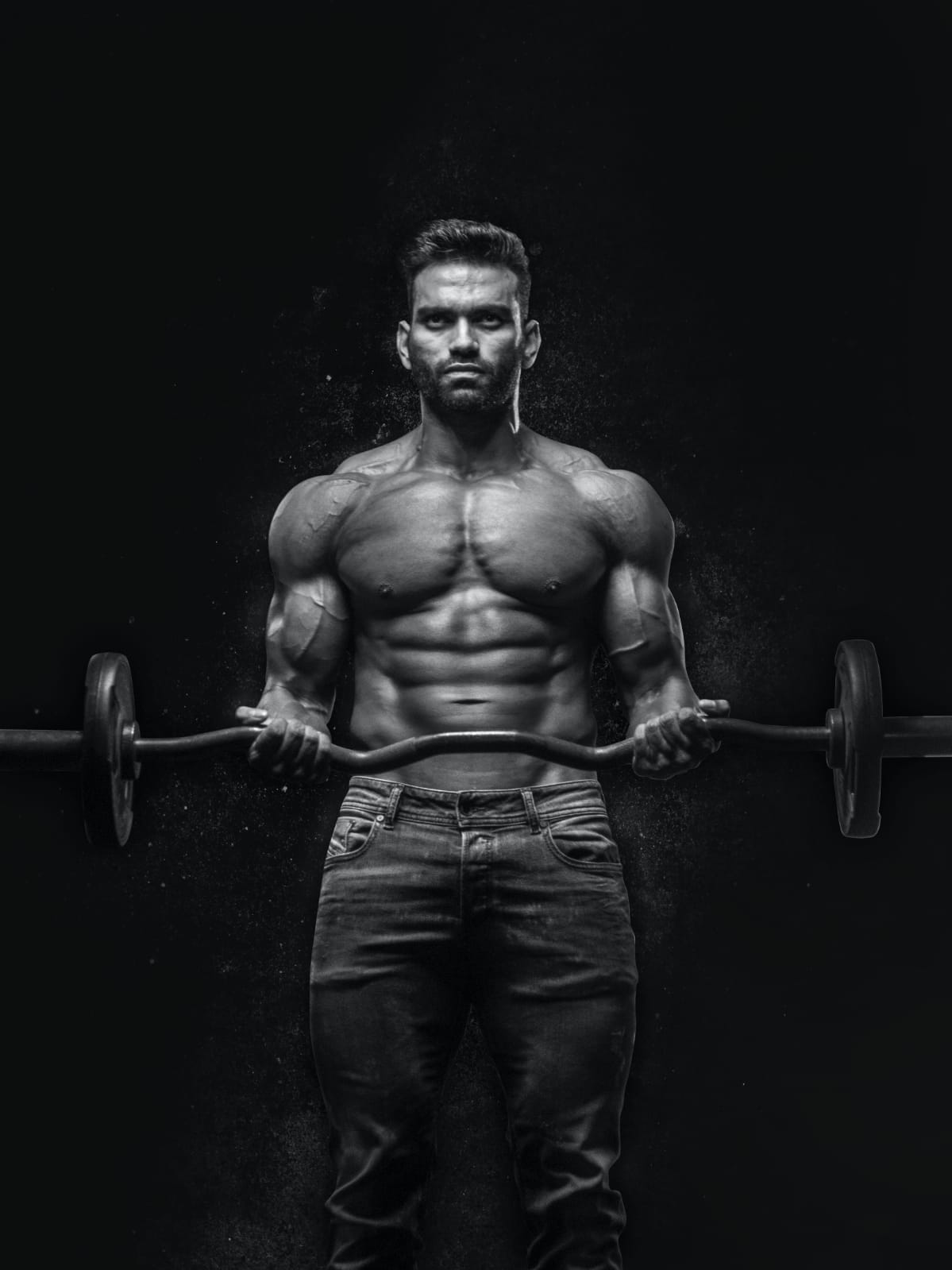 2. MuscleForce Defiant Unleashed Pre-Workout
It is a wholesome pre-workout formula enriched with a blend of beta-alanine, theobromine, DMHA, Eria Jarensis, and L-citrulline malate. The extract of DMHA and Eria Jarensis boosts your energy levels and fills your mind with positivity and motivation.
L-citrulline malate acts as a vasodilator in this pre-workout. It instantly stimulates nitric oxide production, which results in dilated blood vessels and a high blood flow rate. This process leads to skin-tearing muscle pumps and muscle mass gain. (6)
Beta-alanine reduces muscle fatigue and pushes your endurance limits, allowing you to work out more intensely. Thus, this pre-workout is a must-have if you want to improve muscle growth and mood quickly.
Pros
Good mixability.
Ensures laser focus.
It comes at reasonable rates.
Cons
It might be too strong for beginners.
3. Dust X Pre-Workout
The composition of this pre-workout includes citrulline malate, beta-alanine, agmatine sulfate, L-tyrosine, DMHA, and caffeine anhydrous. DMHA and caffeine content promotes wakefulness and energy synthesis. Hence, you can deliver with greater strength in the gym.
The addition of agmatine sulfate, beta-alanine, and citrulline malate makes this supplement best for muscle strength. These additives boost muscle endurance and create bigger and heavier pumps.
With this fat-burner pre-workout, you also get laser-sharp focus to cope with complex, body-weight, and weight-lifting exercise routines. You not only enjoy workouts but also stay motivated for upcoming training sessions, which will help you meet your goals faster.
Pros
Contains potent stimulants.
Incredible pumps and energy.
Long-lasting effects.
Cons
4. Pre-Phase Pre-Workout
It is one of the best focus-enhancing pre-workouts. L-tyrosine, caffeine anhydrous, beta-alanine, citrulline malate, yohimbine, Eria Jarensis, DMHA, and choline bitartrate are the main ingredients of this supplement.
When it comes to improving human cognitive functions, Pre-phase is found to be the best DMHA pre-workout. By interacting with your CNS, it elevates your mood, focus, and memory amazingly.
It ensures an attractive muscular physique. Furthermore, it contributes to energy production and builds your stamina for crash-free strength training.
These effects last a long time, making Pre-phase a good supplement for hard-core gym-goers.
Pros
Kicks in very fast.
High-stim formula.
Transparency in ingredients and their amounts.
Cons
Lacks creatine for pumps.
5. Flame Pre-Workout
It is prepared with caffeine citrate, DMHA, rauwolfia vomitoria root extract, caffeine anhydrous, agmatine sulfate, hordenine, and Eris Jarensis. All these ingredients give you a peaceful and pleasant workout experience.
This pre-workout product develops a feeling of satisfaction and excitement, so you engage in every exercise with utmost focus. Some ingredients, like Eris Jarensis, DMHA, and rauwolfia vomitoria root extract, enlighten your mood and keep you away from negative and depressive thoughts.
Caffeine and other stimulants play the energy, nitric oxide booster, and fat burner to promote blood circulation. The flame would be a favorite pre-workout for those looking for the best DMHA pre-workout effective for mood.
Pros
Imparts a wave of euphoria.
Builds strength.
Keeps you calm and focused.
Cons
6. Crack Pre-Workout
This pre-workout made it to our list since it is reliable for beginners. It comes with citrulline malate, beta-alanine, agmatine sulfate, caffeine anhydrous, and DMHA. It triggers the process of vasodilation to give a long-lasting boost to muscle pumps and energy levels.
By increasing the energy, it allows you to go for more reps and sets than scheduled. It also has green tea extract that speeds up the fat-burning mechanism and provides health benefits.
Best of all, the composition is well-dosed. Thus, you do not have to worry about the common risks associated with caffeine, such as tremors, energy crashes, jitters, and anxiety.
Pros
Provides intense energy.
Improves focus.
It tastes very good.
Cons
7. Herolean Pre-Workout
This pre-workout also comes on the list of effective fat burners. It contains L-carnitine, caffeine anhydrous, Eria Jarensis, hordenine, and coffee bean extract.
Some of these ingredients control your appetite and enable you to focus on intermittent fasting or fat loss diet plans. The coffee bean extract promotes fat loss. Thus, you can lose more pounds quickly with the use of this fat burner pre-workout.
Since this fat burner is a caffeine-based pre-workout, you can expect immense energy from it. Also, it has some mood-uplifting ingredients that prevent disappointment from affecting your morale.
Pros
Great for fat loss.
Elevates mood and focus for an extended time.
Controls appetite.
Cons
Not recommended for regular use.
8. El-Jefe Pre-Workout
Whether you are a beginner, hard-core, or casual gym-goer, this pre-workout works for all. Beta-alanine, citrulline malate, betaine anhydrous, DMHA, and taurine make the composition of this pre-workout.
It strengthens your muscles and extends their workout capacity. Also, it turns lean muscles into bulky skin-stretching pumps. The extra energy produced by this supplement will help you upgrade your workout level without experiencing negative effects.
Its contribution to improving cognitive abilities is also worth your recognition. As soon as its effects kick in, you feel fresh, energetic, excited, and motivated for the workouts. This way, it enables you to burn more calories by increasing reps in every exercise session.
Pros
Well-dosed ingredients.
Boost endurance and energy impressively.
Very strong.
Cons
The taste could be better.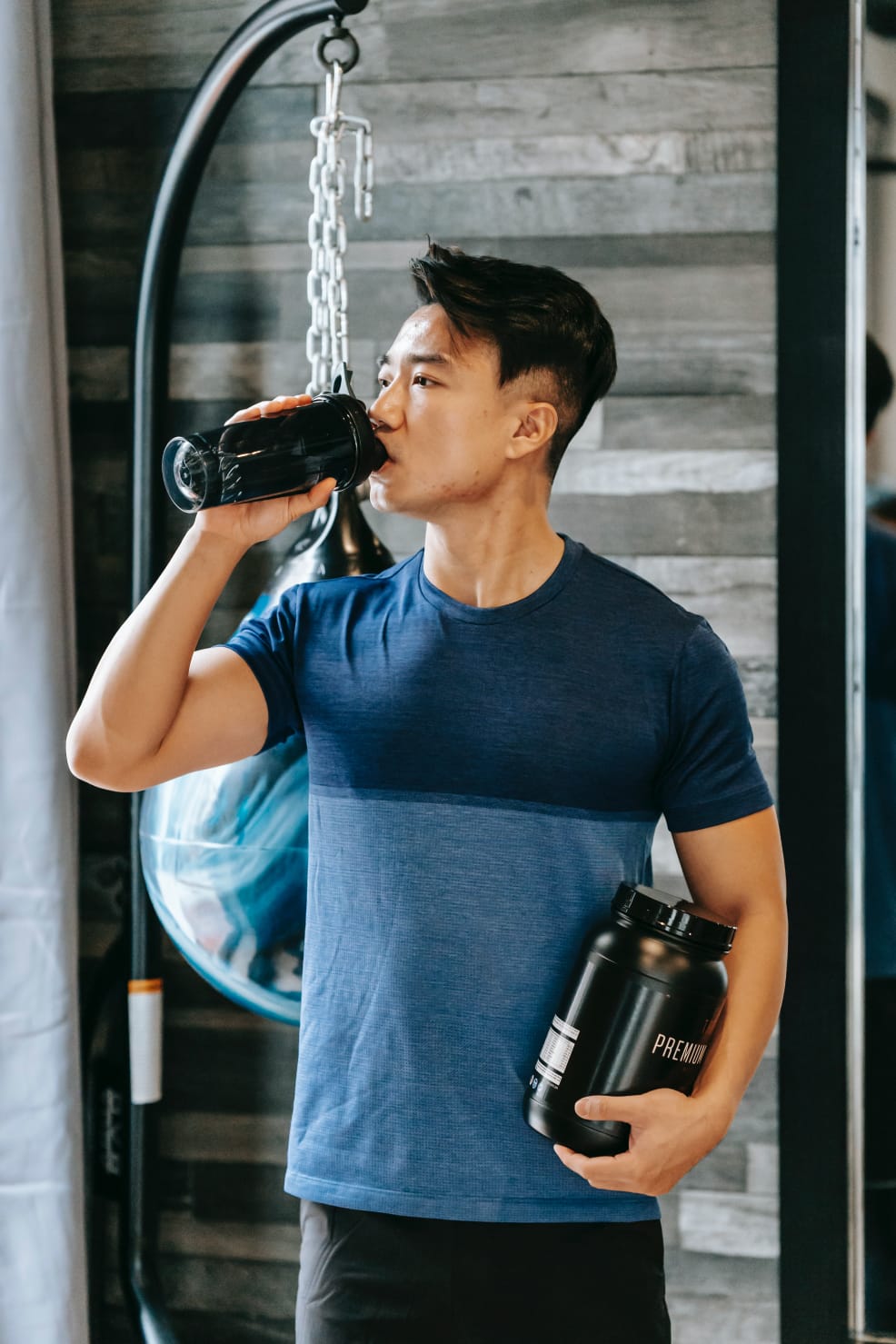 Cons Of DMHA Pre-Workouts
As DMHA places numerous benefits at your hand, it may also cause a few health problems in some individuals. Therefore, it is necessary to know the possible harsh consequences you may incur due to the use of DMHA.
Anxiety
DMHA and many other pre-workout stimulants share a common side effect, which is anxiety. If consumed in excessive amounts, DMHA overly stimulates the central nervous system. Hence, people experience anxiety attacks after ingesting this supplement.
Nausea
In rare cases, DMHA also disturbs the digestive system. The symptoms include bloating and nausea. This side-effect also occurs as a result of large dosages.
Behavioral Disorders
In some individuals, the immunity system offers zero tolerance for DMHA. Such people show awkward behavioral changes, such as frustration and mood swings.
Heart Palpitations
Some DMHA supplements increase blood pressure and heart rate to provide muscle pumps. You have to be extra careful in dosage. The exceeding amounts may result in irregular heartbeat and other heart abnormalities. (7)
Addiction
If you consume DMHA daily, you may develop an addiction to this supplement. This happens when such dietary supplements remain in use for a long time.
Who Should You Not Use DMHA Pre-Workout?
A DMHA pre-workout is a worth-buying supplement for bodybuilders, gym-goers, and athletes. However, there is a group of people who should either stay away from this product or think well before using it. The adverse effects associated with DMHA can deteriorate their health and mental condition. Make sure you are not one of them.
Pregnant And Nursing Ladies
DMHA can be dangerous for a fetus. Thus, if you are an expecting mother, avoid it. Moreover, you can consult a doctor for a more reliable opinion.
Heart Patients
Those with irregular blood pressure and heart problems should steer clear of DMHA pre-workout supplements. This supplement further elevates blood pressure, which can be bad for heart patients.
People With A Recent Surgery
Considering postoperative care, we recommend you avoid pre-workout supplements and drugs as they may affect the healing of incisions or trigger the pre-operation condition. Thus, if you have had surgery lately, try not using a DMHA-based pre-workout until you completely recover.
Are DMHA Pre-Workouts Legal?
For many gym-goers, the legal status of DMHA is questionable. Moreover, it is most often misunderstood with DMAA. If the legality of DMHA deters you from using it, we have a simple, short, and clear answer to this query.
DMHA is legal in the US, UK, and many other countries. Many nasal decongestants have this chemical in their formula. However, its use as a dietary supplement is not declared valid by the FDA.
That's why many pre-workout companies receive warning letters to stop adding DMHA to their pre-workout products. Abiding by this law, some manufacturers have stopped producing their best-selling DMHA supplements.
Comparison Overview Between DMHA And Other Stimulants
As the popularity and demand for pre-workout supplements rise, many stimulants are being used to prepare these supplements. Among all, DMHA, DMAA, and caffeine are very common. Scroll down to see what similarities and differences exist between these stimulants.
DMHA Vs. DMAA
The chemical structure of DMAA is 1,3-dimethylamylamine. Compared to DMHA, DMAA is 20% more powerful and effective for weight loss and stamina development. This is because it has two methyl groups attached to the alpha carbon, whereas DMHA has only one methyl group in its structure.
If not suited to a body system, DMAA creates a life-threatening situation by increasing the blood pressure uncontrollably. Apart from hypertension, it also increases the risk of cardiovascular and breathing problems. Due to its high-risk factor, this drug is banned as a food component in nearly every country. (8)
DMHA Vs. Caffeine
Caffeine is available in almost every three out of five energy-boosting pre-workout supplements, the reason being the effectiveness. It blocks adenosine receptors to suppress your pain perceiving tendency. Hence, you feel less tired and stronger enough to lift heavier weights and go for some additional reps. (9)
On the contrary, DMHA intake leads to a surge in dopamine and noradrenaline neurotransmitters. This will increase your enthusiasm to strive for better athletic and exercise performance.
One more difference lies in their functions. Caffeine does not elevate mood or behavior, but DMHA significantly impacts cognitive abilities.
Both DMHA and caffeine take an hour to activate fully and show visible effects. But the effects of DMHA last longer than caffeine.
Caffeine and DMHA have some side effects in common. Both cause digestive issues and anxiety and can be risky for pregnant and breastfeeding women. Like DMHA, caffeine dosage recommendations should also be strictly followed to prevent adverse effects.
Final Thoughts
DMHA pre-workout supplement is a considerable source of energy, endurance, and alertness and adds a significant value to your diet. Its effects are similar to DMAA, a banned and illegal stimulant.
By uptaking dopamine and noradrenaline, DMHA enables you to focus on the ongoing activity and put more effort into doing it successfully. Moreover, it reduces the feeling of hunger and also serves as a fat burner.
So, if you want to lose stubborn body fat or eliminate laziness, it's time to switch to a new supplement. When included in a pre-workout, this chemical makes heavy workouts manageable.
Frequently Asked Questions
How long does DMHA take to work?
DMHA kicks in within 50 to 60 mins after its consumption. (10) The activation time will remain the same whether you increase or decrease the dose. Moreover, you can feel DMHA effects for as long as 8 to 11 hours.
When should I take a DMHA pre-workout?
You can take a DMHA supplement an hour before starting the training. It is designed to enhance the endurance, focus, and stamina required for bodybuilding, weight lifting, and calorie-burning exercises. Thus, you can ingest it before doing these exercises and sports activities.
An octodrine pre-workout also helps with appetite suppression. You can take it as a routine dietary supplement early in the day. Using DMHA pre-workouts at night is likely to induce sleep deprivation.
Are all DMHA pre-workout supplements good?
DMHA pre-workouts uplift your mood and mental focus and help you meet strength requirements for a hectic workout. It can affect you negatively if you already struggle with blood pressure management. Also, DMHA pre-workouts rich in caffeine can pose issues like anxiety, jitters, and heart abnormalities.
Can you still get DMHA pre-workout supplements?
DMHA is neither illegal nor banned. The food and drug regulation authorities categorize DMHA as an inappropriate pre-workout ingredient. Many DMHA workout products are available in the market since this chemical is still not officially illegal.
How does DMHA make you feel?
After taking DMHA, you feel stronger, more resilient, and satisfied. It gives you the most wanted motivation to perform tiring workouts and improve training results. You find your appetite suppressed with its use. Also, the desire to fit the fitness standards makes you a regular gym-goer.
William Toro ‧ CPT & Nutritionist
---
William is a certified personal trainer from NASM, he has also been a rehab physiologist for sports persons. He has more than 15 years of experience training people. And has featured in multiple publications like FoxNews, CNBC, Bustle, and other.
---