What is better than a natural pre-workout supplement for an intense workout session? You need all the energy and power you can get to train your muscles and body for the upcoming contests.
So, here we will introduce you to an all-natural pre-workout supplement that you can consume before you begin training. In this naked energy pre-workout review, we will tell you all about this best workout partner, which you can rely on to provide you with maximum nutrition.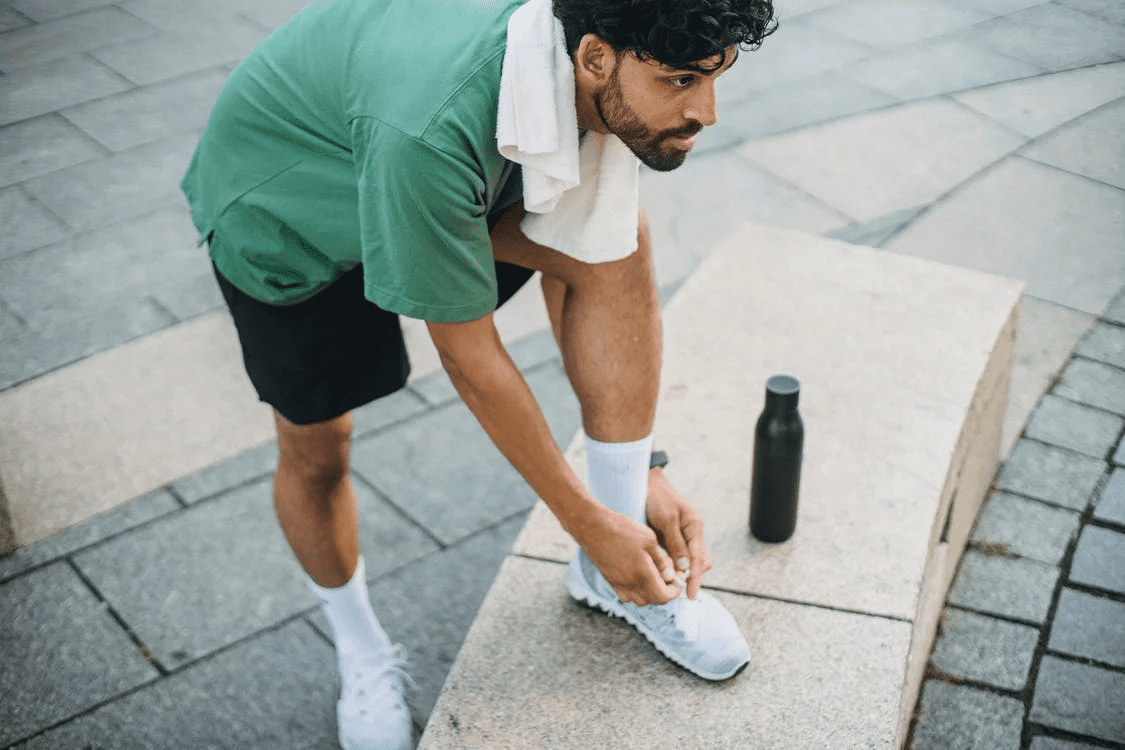 Naked Energy Pre-Workout Supplement
About Naked Nutrition
The brand is famous for producing natural and clean pre-workout supplements that delight the user's taste buds. All the Naked Nutrition products are safe to use and have no significant health impacts on the consumers.
These dietary supplements are rich in nutrition, providing bodybuilders with all the essential vitamins and minerals they need for an effective workout session.
The Naked Energy Pre-workout is an all-in-one package that gained several fans in no time.
Choose this pre-workout as your workout partner if you wish to enjoy a full-energy training session.
The Naked Energy Pre-Workout Supplement
This carefully created pre-workout supplement claims to have an entirely natural formula that does not have any side effects on your health.
Naked Energy Pre-Workout is an effective pre-workout powder that you can take half an hour before your training for the best results.
In addition, all the ingredients used in making this pre-workout supplement are safe and natural. You can add this natural pre-workout to your daily schedule without any worries.
It is available in three variants, unflavored, citrus, and fruit punch flavor. You can select your pre-workout depending on your taste preference.
Naked Nutrition made their pre-workout supplement keeping everybody's needs in mind. It also has a vegan-friendly formula, making it the perfect supplement for everyone.
To better understand this vegan-friendly pre-workout, let us provide you with a breakdown of all its ingredients.
Naked Energy Pre-Workout Ingredients
The Naked Energy vegan protein powders are made of Non-GMO ingredients. [1] It ensures that the Naked Energy Pre-Workout is of premium quality and top-notch in pre-workout dietary supplements.
Another point to note is that caffeine and vitamins included in this clean pre-workout powder are extracted from unroasted coffee beans to keep this a purely natural pre-workout energy supplement. Taking additive-loaded supplements will bring more harm to your health than benefits.
The Naked Energy pre-workout contains no additives or artificial sweeteners because the company cares about your well-being. Plus, it is independently third-party tested for heavy metals to ensure no harm to your health from using this supplement.
Maintaining transparency and natural essence in its ingredients, this clean pre-workout supplement also contains zero grams of carbs and calories.
Here's a list of the ingredients used to make this fantastic product:
Caffeine (200mg)
Caffeine is one of the key ingredients of pre-workout products. Naked Energy Pre-Workout contains safe amounts of caffeine to boost energy during your workout session.
Caffeine can improve mental and physical energy to produce effective results after training. In addition, pre-workout also increases muscle endurance and strength so that you can lift heavier weights and do more reps.
This ingredient also intensifies your mental alertness and helps you focus clearly on all your exercises during a gym session. [2]
Creatine Monohydrate (1g)
Creatine is known to boost natural energy levels and improve athletic performance. Upon regular intake, creatine will ensure you give your best during the physical workouts to build muscle and increase muscle mass with enhanced energy. [3]
Beta-Alanine (2g)
Beta-Alanine is an essential amino acid required by your body to reduce and delay symptoms of fatigue. It produces carnosine to minimize the lactic acid build-up in your muscles.
Because the Naked Energy supplement contains beta-alanine, you can exercise for more extended periods without muscle aches disrupting your usual workout. [4]
L-Arginine (1g)
It converts nitric oxide into your body, allowing vasodilation for more oxygenated blood to pass through your arteries.
L-Arginine can give your muscles a proper shape and definition while increasing muscle size. [5] Thus, adding Naked Energy Pre-Workout drink to your dietary routine can bring you the benefits of this favorite sports drink.
Vitamin B6 (667mcg), Vitamin B12 (47mcg), Vitamin B3 (40mg)
Together, these vitamins are excellent fat burners. Adding this combination of essential vitamins to the Naked Energy Pre-Workout is to synthesize energy efficiently in your body. They increase fat oxidation in your body to produce more energy to enhance athletic performance. [6]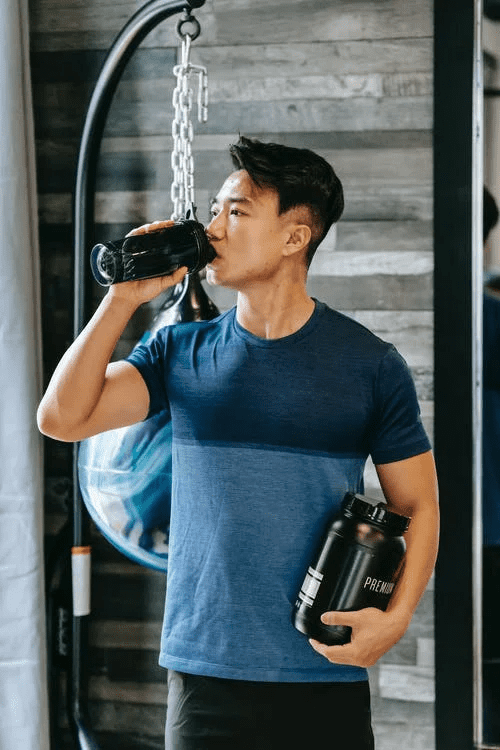 Benefits of Naked Energy Pre-Workout Supplement
Made With Clean, Natural Ingredients
As we read above, the Naked Energy Pre-Workout is made of 100% natural ingredients, all of which are added for their separate benefits. Hence, you get the clean energy boost needed for your workouts.
Too much added sugar can harm your health instead of making it stronger for exercise performance. [7] Thus, this workout supplement contains the right amount of natural sugars for optimal performance.
Quicker Post-Workout Recovery
This pre-workout supplement will promote efficient workout recovery once you are done with the exercises. The soreness in your muscles will go away within a few minutes, and your breathing rate will return to normal. [8]
It will prepare you quickly for the next exercise performance, and you can train more in a shorter time frame with faster healing.
Ingredients like caffeine and natural amino acids will give you a rush of energy for your workouts. You can intensify the amount of strength you input in your exercises to witness effective muscle building and increase size quickly.
Plus, more energy means you can do more reps to reap the most output from your training sessions.
Another great benefit of Naked Energy is that it is suitable for vegans. There are no fillers or artificial substances. Therefore, you can have this vegan pre-workout powder regularly.
Improve Cognitive Function
Naked Energy Pre-workout supplement will improve mental focus and alertness during any gym session. It contributes to better cognitive functioning to help improve your workout regimens.
Disadvantages of Naked Energy Pre Workout
High caffeine dosage can induce jitters and insomnia [9]
Limited flavors available
How Much Caffeine is in Naked Energy?
The Naked Energy Pre-Workout supplement contains 200mg of caffeine. This is precisely the right amount for a healthy dietary supplement.
Is Naked Energy Pre-Workout Safe to Use?
The Naked Energy supplement is entirely safe for your health if you take it within the safe limits. The pure formula used in its making has no proven side effects; thus, you can consume Naked Energy powder regularly.
How Does Naked Energy Pre-Workout Work?
Mix 1 or 2 scoops of powder with 8oz. Water and drink it at least 30 minutes before your training session. This will give the powder sufficient time to show its effectiveness in your body, giving several advantages like power boost, reduced fatigue, more workout time, etc.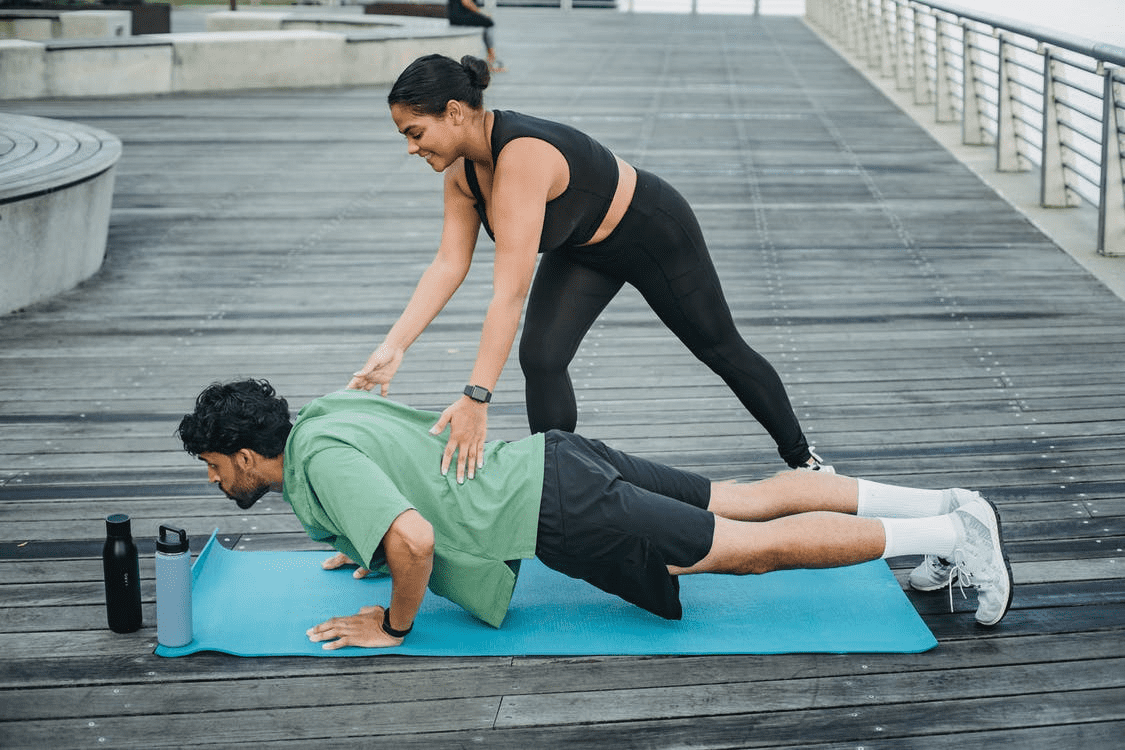 Alternatives
PRE LAB PRO- Best Vegan Pre-Workout Powder
Pre lab pro is one of the best vegan-friendly pre-workout supplements out there. A product by Opti-Nutra, this pre-workout is excellent for fitness and bodybuilding exercises. It contains a blend of some of the best minerals, vitamins, and amino acids to help aid your metabolism and prepare your body for the perfect workout.
To make an accurate comparison with Naked Energy Pre Workout, you need to know about the ingredients of Pre Lab Pro:
Vitamins B6 and B12
Both these vitamins help reduce fatigue in the body. They also help ensure the regular and adequate release of energy in your body. Additionally, these vitamins ensure you don't get tired after a strenuous workout. [10] [11]
Potassium
An essential mineral in the body, potassium helps ensure the normal functioning of your nervous system. Moreover, it helps regulate and maintain the amount of fluid entering the cells. [12]
Vitamin D
It is a fat-soluble vitamin known for absorbing and retaining essential minerals such as phosphorus and calcium in the body. Moreover, it is essential for building bone and reducing cancer growth. [13]
Iron
It is needed by the body to make hemoglobin and myoglobin. The former carries oxygen to the lungs, and the latter provides oxygen to the muscles. Moreover, iron also helps make hormones. [14]
Caffeine
Caffeine is a natural stimulant that helps boost energy. Pre lab Pro contains coffee robusta seeds. This natural caffeine helps reduce the side effects of the stimulant. [15]
L-Theanine
L-Theanine, when combined with caffeine, works wonders. It helps reduce anxiety and depression. Moreover, it helps reduce stress before and after a workout. [16]
L-tyrosine
It is an essential ingredient that helps produce important neurotransmitters and other brain chemicals. These include norepinephrine, epinephrine, and dopamine. [17]
Note: Pre lab pro also adds Stevia, monk fruit extract, or dextrose to sweeten the taste.
Pros
Helps strengthen bones.
Reduces anxiety and depression.
Important minerals and vitamins for a good compound effect.
Cons
Expensive.
Only available in one flavor.
Comparison Between 4Gauge and Legion Pulse Pre-Workout
4Gauge [18]

Legion Pulse [19]

Caffeine

Yes

Yes

Variety in flavors

No

Yes

Artificial Sweeteners

No

No

Muscle recovery

Yes

Yes

Improves mood

Yes

No
Conclusion
Now that you know all about the fantastic workout supplement by Naked Energy, we hope you make a wise choice by considering it to be your regular pre-workout drink mix.
An excellent pre-workout powder before training brings several benefits. Therefore, it is a brilliant idea to opt for Naked Energy if you wish for added energy, improved recovery, and sharp focus.
References